Streetwear is a fabulous style that involves wearing trendy casual clothing with a touch of pop culture. Streetwear has been there since the 1970s and was greatly influenced by music, culture and various sports such as soccer. Even though it is difficult to pinpoint the exact origin of streetwear, it goes without saying that this style is here to stay. Streetwear style is constantly evolving, but there are elements of urban or street style which remain pretty constant. Below are some easy tips to make you a streetwear guru in no time.
FIND YOUR VIBE
When it comes to style, women are silent stalkers or keen observers. They keenly follow their fashion icons such as the Kardashians, Rihanna and Hailey Bieber to get some styling inspiration. Truth be told, there are no rules when it comes to style. Are you ready to rock the grunge aesthetic? Then check out these trendy 90s grunge inspired outfit ideas here to learn more!
You will never go wrong with classics such as a baggy t-shirt, some mom jeans coupled with white Gucci shoes. If you are in your fifties or above and want to sport the look, take a look at these front fastening bras for the elderly, which you can easily wear under your clothing.
Watching fashion shows held by various brands as they showcase what's available in the market. Streetwear is always such a vibe and anyone wearing it correctly will give an aura of chic and comfort. Streetstyle is often seen as a barometer for what's next in fashion.
KEEP IT COLOURFUL
Streetwear can be very colorful, to say the least. One needs the know-how of how to play around with colors as this is integral to modern streetwear. Having the skill to know which colors compliment which other ones are the focal point to creating a vibrant look. Perfecting this art can take years to learn, however, investing in quality yet essential fashion staples can be a real game-changer. Explore our selection of Cuban link chains, the epitome of streetwear style. These chains exude confidence and add a touch of urban flair to your look.
STICK TO A SINGLE LOGO
Streetwear is known to showcase various types of labels. Brand loyalty goes without saying and it's a cornerstone to this wear. In the fashion world, it's heavily frowned upon when you mix fashion brands. When adorning street style, it's paramount to stick to either one or two logos.
HEADBANDS/BANDANAS
The bandana is a very versatile item that has been used for centuries by everyone from rock stars to cowboys. The square shape and material of choice usually make them more masculine. Still, they're also popular among women who like pulling their cravat through belt loops or skirting around their necks with this chic accessory! With these branded bandanas, you'll be sure not only to cover up the sun damage on your skin (or tame flyaway hairs) but also add some flair when dressing up any outfit without even realizing it.
BE AUTHENTIC
Streetwear is sometimes considered a form of self-expression. Being yourself can at times lead to the creation of new and unique styles. Your style tends to be about being subversive rather than conforming to all of the trends seen on the fashion show runways.
If you want to create a new style, you can choose custom pin badges and pin them on our shirts or jeans when you go out, which looks more exquisite and chic. What's more, it's custom made to use your name or your photo as a patterned pin. As streetwear, it's a style all its own, simple yet stylish.
Many brands create their items from the imagination which are considered the ultimate skill in the fashion world. It's common knowledge to fashionistas all around the world that their mood or attitude can at times create a desirable look.
STAY IN YOUR COMFORT ZONE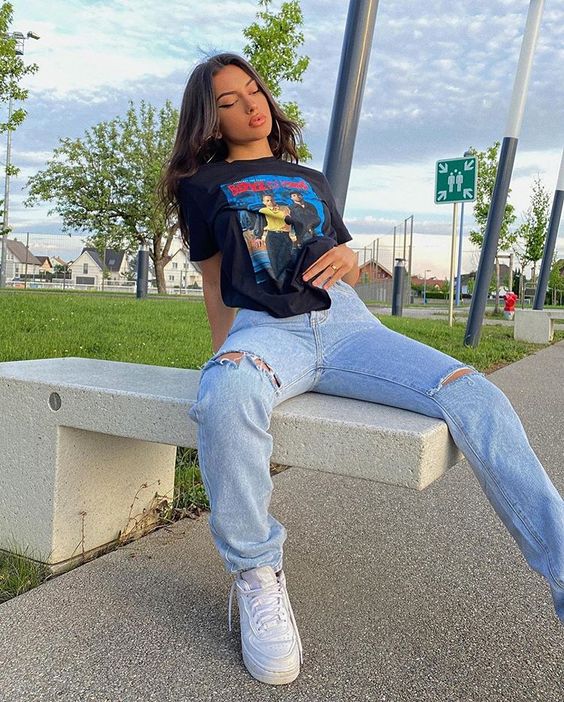 Streetwear goes hand in hand with comfort to achieve the desired look. Most women seek inspiration from a brand that uses models that have unrealistic body types that don't mesh with the current weight. Streetwear fans can be seen adorning well fitted, baggy denim, oversized sweatshirts and other loose-garment to express their style.
EXPLORING NEW LOOKS
Wearing clothes that are considered as 'too much' can at times be the key to figuring out individual style. Urban street style tends to be made of a mix of casual and hip hop. Whereas it is widely considered as frightening to venture outside one's comfort zone. Taking the risk to try out different styles can help build a sense of self-confidence in fashion trends. Drifting from common styles that are considered socially acceptable can be the necessary choice to enjoy streetwear.