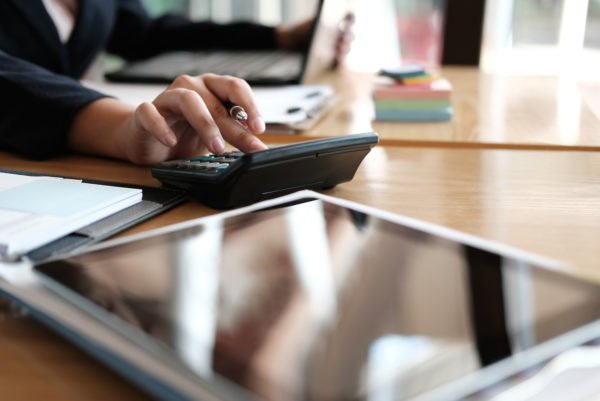 If you have a small business, or even if you are just a sole trader, you might feel that you have no need for an accountant. Accountants are not normally seen as essential for a start-up. In fact, a lot of the newer entrepreneurs often see accountants as superfluous. Perhaps not surprisingly, many entrepreneurs say that maybe when their company grows and proves successful they'll contract a firm, but when they are first starting out they simply feel too small to make it worth paying an accountant. However, we highly recommend that you reconsider or at least do some research into ways an accountant can make life easier for you.
As a result, we thought it would be a good idea to run through the reasons why you should look into investing in an accountant, no matter what size your business might be.
1. The Books are Too Complicated
Perhaps you have some basic accountancy knowledge but this will only take you so far. The moment the books go beyond your knowledge you run the risk of making some serious mistakes. From issues with your tax and VAT return to making mistakes with payroll, there are just far too many things that could go wrong.
Once your accounts are too complicated for you to manage by yourself, you should hand them over to an expert. A qualified accountant will always be able to keep you right. No matter what your income or expenses for the month might be, they will be able to sort them out and make sure that everything is paid correctly. If you are based in Gloucestershire, you might want to look into finding a specialist like these Cheltenham tax accountants who'll give you the peace of mind that your accounts are in the right hands.
2. You are Too Busy
When you first start out, you'll probably be your only employee. That means you're already going to have to be your own secretary, marketer and customer service department on top of running the show. Trust us when we say that you don't realise just how busy you'll be
Running your own business is a lot of fun and highly satisfying, but it's not easy. There will be several areas that require your attention at once. A different issue might need your immediate attention. And you can't be an expert on everything. So, where does this leave a tricky task like your accounts?
The issue here is that you might have to put time aside to handle the accounts. This could then lead to you neglecting other areas of the business as you try to finish them. If you feel like you never have enough time to do your accounts, give them to an accountant so you can free up your time once more.
3. Most Accountants Don't Just File Your Taxes
Accountants aren't here for the sole purpose of filing your taxes, which is something that a lot of people fail to realise. A reputable, experienced small business accountant will have dealt with hundreds of clients in your exact situation. They probably know exactly what you're worried about, and can help you navigate your state and city's rules, regulations, and compliance requirements. They can even give you some insight into what has worked for their most successful clients.
4. Accountants Make Growth Easier
Do you know when it's a good time to expand? Is now a good time to take on new staff? Most entrepreneurs like to go with their gut when making these sorts of decisions, and business acumen is a large part of successfully running a company, but you really do minimise your risk when you have someone to watch your financial back. A good accounting firm can help pinpoint when business picks up, and when you should think about stocking up or taking on extra orders. You don't even have to meet up in person to talk these sorts of issues – the internet and online collaboration means you can run an idea by your accountant, see what they say, and then act on their advice.
5. You Need to Make Savings
Outsourcing to an accountant might seem like an odd way to make a saving. After all, you will have to pay a retainer fee for their services. However, one of the key roles of an accountant is also to analyse your expenses and identify any errors. If you are spending too much in one area, they might be able to offer some recommendations for you to implement.
From cutting down on spending in the office to changing suppliers for manufacturing, there are several changes you could make. It might take another pair of eyes to find them for you.
Running a small business does not mean you have to do everything yourself. There are so many services you can lean on to help you flourish. Handing your finances over to a skilled individual who knows what they are doing will always help you out. Knowing that your finances are being handled correctly by an expert is such a great feeling, and will enable you to focus on making your business the best it can possibly be.